Facilitation of the dialogue in the secondary mathematics class
Keywords:
Dialogue, facilitation, educational process, the theory of emotion, mathematics
Abstract
The importance of the dialogue in the modern-day mathematics class is generally accepted by everyone involved in the educational process. But there is always a distance between theory and practice. In this article we are going to see how students view this matter and appraise the facilitation of such a dialogue on behalf of the teacher by posing them such a question. The theory of emotion (Ortony et al. 1988) will be employed to construe the provided answers.
References
DiMartino P., Zan R., (2011). Attitude towards mathematics: a bridge between beliefs and emotions. ZDM Mathematics Education. 43, 471-482. https://doi.org./10.1007/s11858-011-0309-6.
Ortony A., Clore G.L., Collins, A. (1988). The cognitive structure of emotions. Cambridge University Press.
Petakos K., (Winter 2019-20). Mathematics from the Community College Perspective: Interviewing David Usinski. Iowa Council of Teachers of Mathematics Journal. 43, 16-20.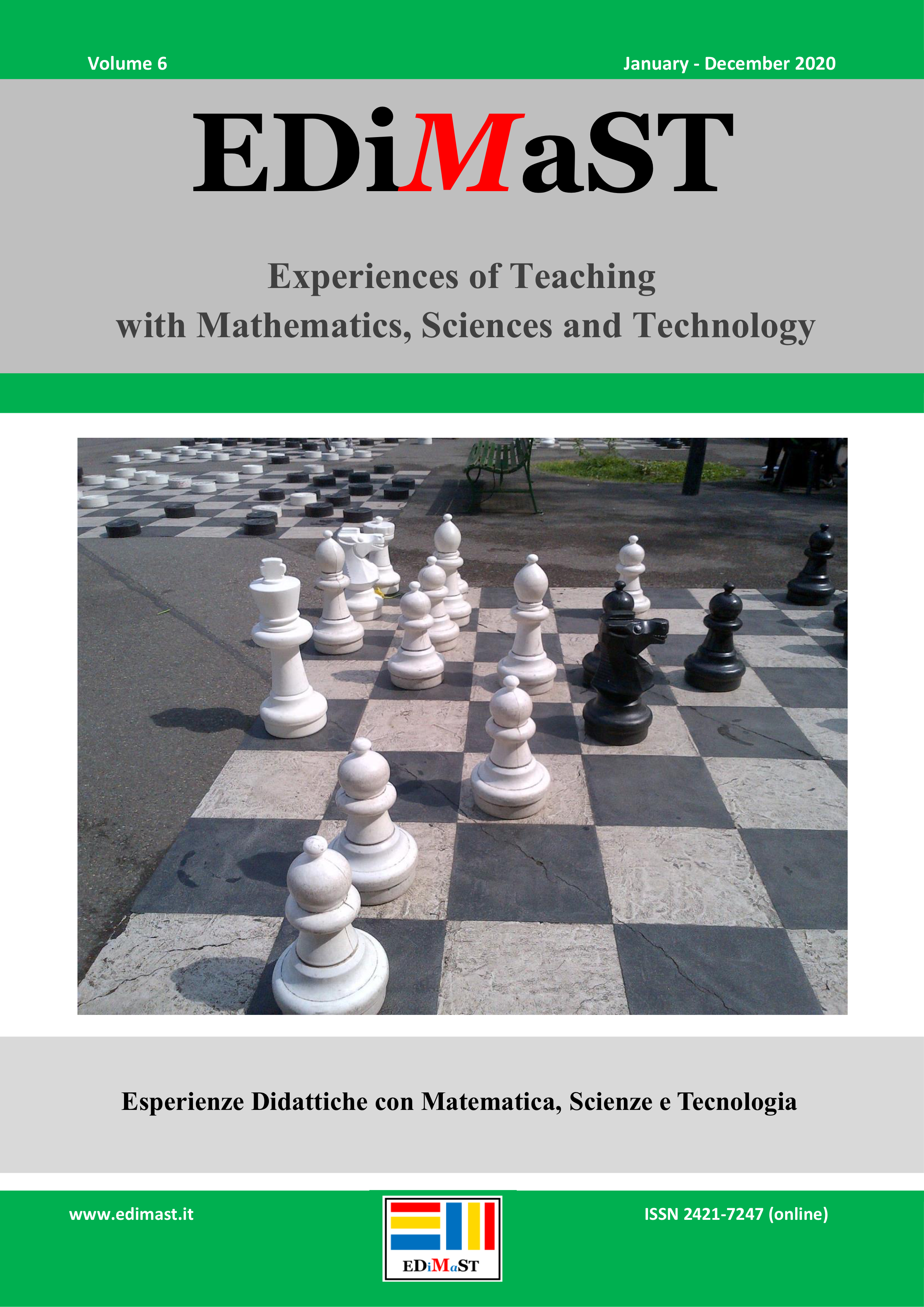 How to Cite
Petakos, K. (2021). Facilitation of the dialogue in the secondary mathematics class. EDiMaST: Experiences of Teaching With Mathematics, Sciences and Technology, 6, 29-33. Retrieved from https://www.edimast.it/index.php/edimast/article/view/73
Section
Experiences & Research Articles
Copyright (c) 2020 Kyriakos Petakos
This work is licensed under a Creative Commons Attribution 4.0 International License.