Practices and Possibilities in Nepalese Mathematics Education
Keywords:
matematica, didattica,
Abstract
Nepal is a developing country and it has innumerous challenges to accomplish. As a mathematics educationist, we are facing huge amount of challenges. In this paper, I am trying to fill the gap between international context of mathematics education and our way of practices. We are in a postmodern era, according to time and development, yet we are still practicing our conventional way of teaching and learning in mathematics. From the view of critical mathematics pedagogy, we have many ways to transform our traditional practices into the modern mechanism. We (Nepalese) are always oppressed by our culture, sociopolitical condition, our beliefs and foundation, civilization, religious practices, information and technology, economic status and educational practices. Despite of having such tribulations we are trying to change our society through our educational practices. Mathematics is considered as a key to triumph and it is essential in our daily life routine. For that, this small research can work as a bridge between our recent context and emergent issues in Mathematics Education.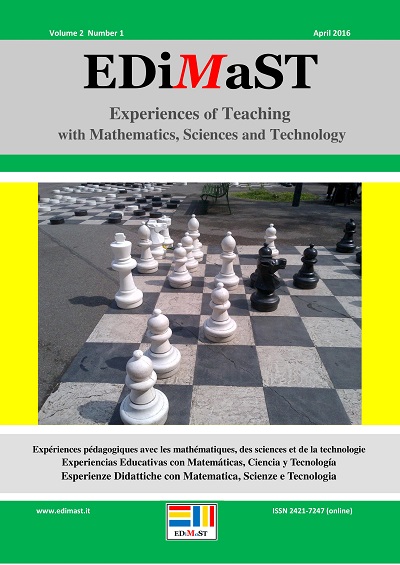 Downloads
How to Cite
Sharma, T. (2016). Practices and Possibilities in Nepalese Mathematics Education. EDiMaST: Experiences of Teaching With Mathematics, Sciences and Technology, 2(1). Retrieved from https://www.edimast.it/index.php/edimast/article/view/28
Section
Experiences & Research Articles