Meaning Equivalence Reusable Learning Object An unexpected mathematical problem: the Dido's myth
Keywords:
Argumentation, Meaning equivalence, Isoperimetric, Duvall, Merlo Project, Mathematic model
Abstract
This paper describes a learning activity carried on in the third class of a first level secondary school
(middle school) and in the first two years of a second level secondary school (high school). The teaching
practices we have adopted, are based on the educational model of peer-education and focus on the use of
meaning sharing as object of learning. The habit of discussing and comparing activated a spontaneous transfer
of knowledge, emotions and experiences within each group. One of the goals was to develop the competences in
students about the ability to detect a particular conceptual situation, through multiple representations of sign
systems (which are the different semantic registers); it has followed the ability to read a multiform one-to-many
transformation of the meaning connected with a mathematical object.
In this educational context that has developed the habit of creating, recognizing and managing a mathematical
model, the MERLO methodology has also encouraged the habit of using a correct logical-mathematical
language.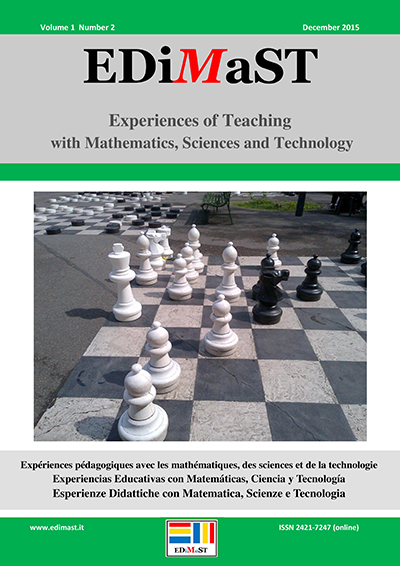 Downloads
How to Cite
Abbati, S., Genoni, L., Coviello, A., Trinchero, G., Cena, A., Fratti, S., & Turano, F. (2016). Meaning Equivalence Reusable Learning Object An unexpected mathematical problem: the Dido's myth. EDiMaST: Experiences of Teaching With Mathematics, Sciences and Technology, 1(2). Retrieved from https://www.edimast.it/index.php/edimast/article/view/18
Section
Experiences & Research Articles